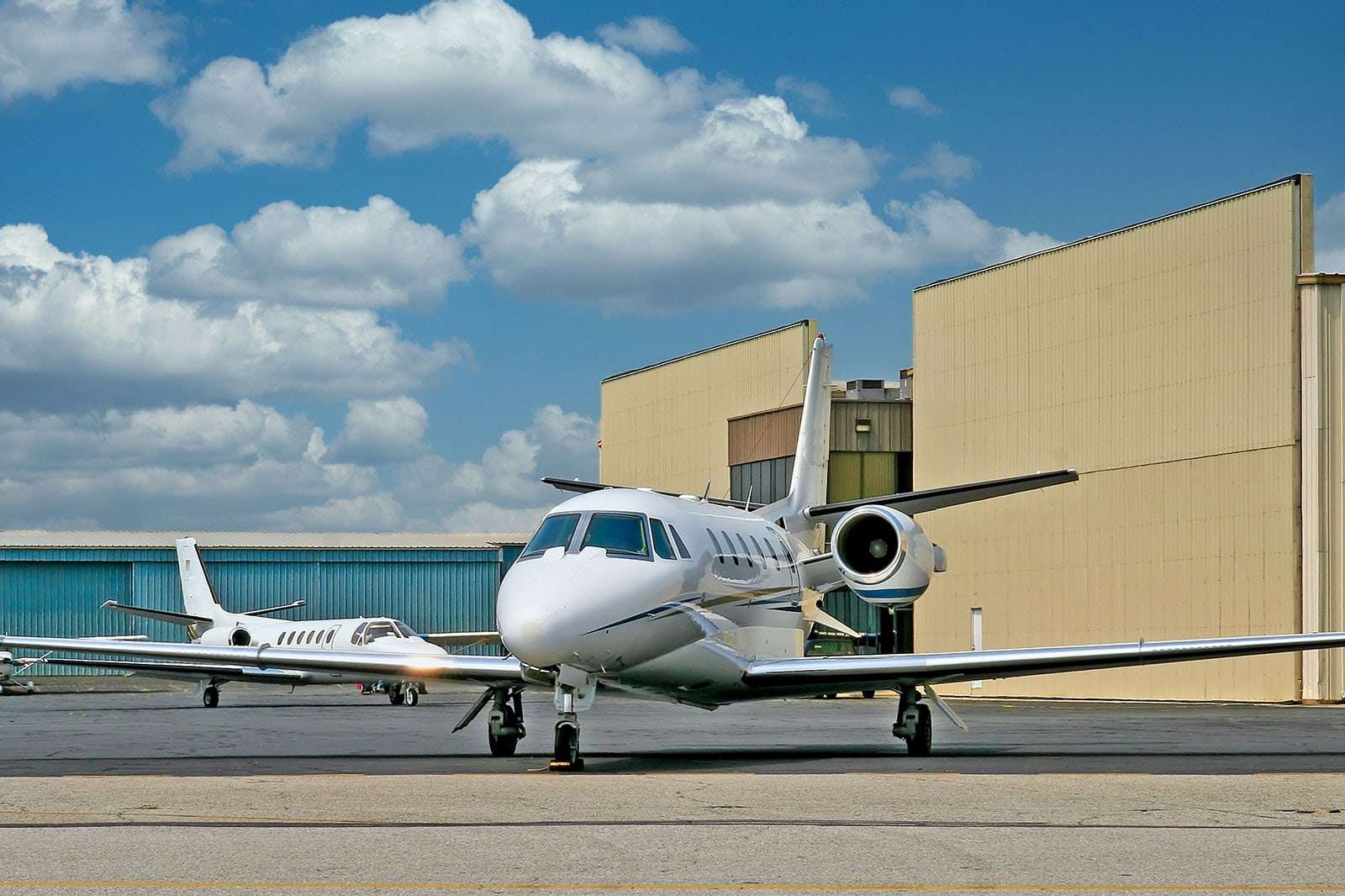 With white sand beaches and bright sunshine, there are many reasons to visit Florida for your next vacation or business meeting. For those who want to avoid busy airports and crowded planes, think about the luxury of a private jet. These jets are not just for celebrities.
You don't have to own a jet to travel in style. With FlyUSA, there are plenty of options to travel to Florida from around the world. Whether visiting Tallahassee or Key West, airports are available to accommodate your private jet.
Private Jets To Florida
Chartering a private jet is a popular option for families and individuals. With a private plane, you can say goodbye to the crowded terminals. Instead, opt-in for a luxurious experience that takes you away to some of Florida's top beaches and attractions.
For business travelers, you can make a meeting without worrying about missed flights or connections. No matter your needs, you can find a private jet to fly direct to the Sunshine State.
Choosing To Fly a Private Jet
You remain in charge of your schedule with a private flight. There are no more connecting flights or missed reservations. You decide when you fly out of your home airport and into sunny Florida. Private jets are a fast and direct way to reach your destination. Plus, you can maintain your well-being through these challenging times.
With rigorous cleaning procedures and private spaces, safety remains the top concern onboard a private jet. Along with that, you have more time to rest or recharge before and after your trip. Vacations or business trips should be relaxing, not stressful. Take the hassles out of your journey with a flight on a private jet.
Top Airports for Your Private Jet To Florida
While Florida has many options to land your private jet, some spots are more popular than others. Many of these airports are reserved privately for non-commercial airplane usage. That means an exclusive experience for your next business trip or vacation.
Whether you plan to relax on the beach or begin a new business venture, the most popular destinations have airports ready to accommodate a private jet.
Miami and Fort Lauderdale
Known for their spectacular beaches, boutiques, and nightlife, you will not want to miss the chance to visit these exciting and beautiful South Florida cities.
Miami Executive Airport (KTMB) – Miami Executive Airport is one of the busiest options in the state. [1] KTMB serves both commercial, recreational, and corporate aircraft. If you are looking for convenience, the airport is only 15 minutes from this South Florida hub. KTMB provides easy access to the Florida Keys or the Florida Turnpike. When you want the most convenient and hassle-free way to travel to Miami, choose this airport.
Miami Opa Locka Airport (KOPF) – Only a 35-minute drive from downtown Miami, you can land in luxury at the Miami Opa Locka Airport. For those sports fans, KOFP is mere minutes from the homes of the Miami Dolphins and Florida Marlins. This airport is one of the oldest in the state of Florida. As a designated reliever to the Miami International Airport, KOFP provides quick and easy access to a full range of attractions in the city.
Fort Lauderdale Executive Airport (KFXE) – Anyone flying to the beautiful city of Fort Lauderdale will want to travel to Fort Lauderdale Executive Airport. Located in the heart of the Uptown Business District, this airport is only minutes from the downtown area. KFXE serves the non-airline aviation community, which includes charter flights. [2] For exclusive access to the sandy white beaches and lush tropical landscapes, you will want to book a private jet charter to this airport.
Orlando and Kissimmee
As the home to some of the most popular family-friendly attractions, these Central Florida cities are must-see spots in the state.
Orlando International Airport (KMCO) – Orlando is known as the "Theme Park Capital of the World." You can travel to these world-class attractions from the comfort of a luxury aircraft. Orlando International Airport is a popular choice for many travelers, serving both commercial and private planes. KMCO is a half-hour drive to the most popular attractions, such as Walt Disney World or Universal Studios Orlando.
Orlando Executive Airport (KORL) – If you want a more exclusive experience, make sure to book a flight to the Orlando Executive Airport. This executive airport is just a few minutes from the financial and business center of Central Florida. [3] This general aviation facility offers convenient access to Orlando's major highways, performing art venues, colleges, and theme parks.
Orlando Sanford International Airport (KSFB) – This airport is located about 40 minutes north of Orlando. The Orlando Sanford International Airport is a convenient option for those who want to stay away from the bustle of Orlando. While you are a few minutes from all of the attractions, you are also only a half-hour from the beautiful beaches on Florida's Atlantic Coast. In 2018, the terminal and taxiways were completely overhauled. [4]
Tampa Bay, Clearwater, and St. Petersburg
This growing region provides plenty of exciting opportunities for vacationers and business travelers.
Tampa International airport (KTPA) – This international airport serves commercial and private flights. It is just six miles from downtown Tampa. Whether you need to stop by the bustling business district or want to visit the popular Bayshore area, you can land and be on your way in a few minutes. With Tampa transforming into a must-see vacation and business destination, this airport welcomes plenty of daily traffic.
St. Petersburg-Clearwater International Airport (KPIE) – This is another excellent location to jumpstart your Florida vacation. You may want to stop in the terminal to view the impressive public art installations. St. Pete and Clearwater are ideal places for spending time at the beautiful beaches, enjoying delicious local fares, and participating in some family fun. When you are ready to take the ultimate Florida trip, this airport is only a few minutes from all of the entertainment.
Peter O. Knight Airport (KTPF) – If you want something less hectic than those busy commercial airports, make sure to check out the Peter O. Knight Airport. Located on Davis Island, it is only five minutes from the downtown area of Tampa. At one time, this was the top airport that served the Tampa area. Today, the airport accommodates small charter flights and flight training planes.
Jacksonville and St. Augustine
Florida's largest city and the oldest town in the nation are only minutes away when you visit Jacksonville and St. Augustine.
Jacksonville International (KJAX) – Travelers to northwest Florida should check out the accommodations at Jacksonville International. This airport services the needs of private, commercial, and recreational aircraft in the region. KJAX is about 10 minutes from the downtown area of Jacksonville. Over the years, the popularity of this airport has continued to grow as it has seen about a 16 percent passenger increase from 2018 to 2019. [5]
Jacksonville Executive at Craig Airport (KCRG) – You should consider the Jacksonville Executive at Craig Airport for something more exclusive in the area. If you are an avid golfer, the 18-hole Jack Nicklaus-designed golf course is only a few miles from the airport. Travelers to the airport can enjoy the convenient location, which places them centrally located between the spectacular beaches of the Atlantic and the heart of the business district.
Northwest Florida Regional Airport (KSGJ) – This public airport lies just a few miles from the historic town of St. Augustine. It is a crucial connection spot for the northwestern part of the state. Florida's Historic Coast is home to incredible views, beautiful beaches, relaxing nature reserves, and impressive Spanish forts.
Sarasota, Fort Myers, and Naples
These cities are known for their location to the Gulf of Mexico's sandy beaches and warm waters.
Sarasota Bradenton International Airport (KSRQ) – If you are looking for convenience, make Sarasota Bradenton International Airport your top choice. This airport offers smooth and easy travel options without adding stress to your day. The airport is considered a small hub as it provides convenient transportation to both Sarasota and Bradenton. [6]
Naples Airport (KAPF) – When you need to head to Naples for business or pleasure, you can trust the Naples Airport to help you safely arrive at your destination. Once a military airfield, Naples Airport now serves the southwestern region of Florida. This airport is only two miles from the central business district of Naples. You can quickly access the historic shopping district from this small airport.
Venice Municipal Airport (KVNC) – Deemed as the "Gateway to the Gulf Coast," the Venice Municipal Airport is one of the top choices for chartered planes. This airport is only one mile from the downtown section of Venice. It is a quiet location to start your Florida vacation or business trip.
Fly with FlyUSA.com
Florida is home to some of the best places to spend your vacation or conduct your business meeting. Wherever you want to travel, make sure to reach out to FlyUSA for a luxurious way to fly direct to the Sunshine State.
Citations:
1 .https://www.miami-airport.com/kendall_tamiami.asp
2. https://www.flyfxe.com/
3. https://www.orlandoairports.net/orlando-executive-airport/
4. https://flysfb.com/about-sfb/
5. https://www.jacksonville.com/news/20191001/record-numbers-of-flights-reported-at-jacksonville-international-airport
6. https://srq-airport.com/